Online Peer Support Training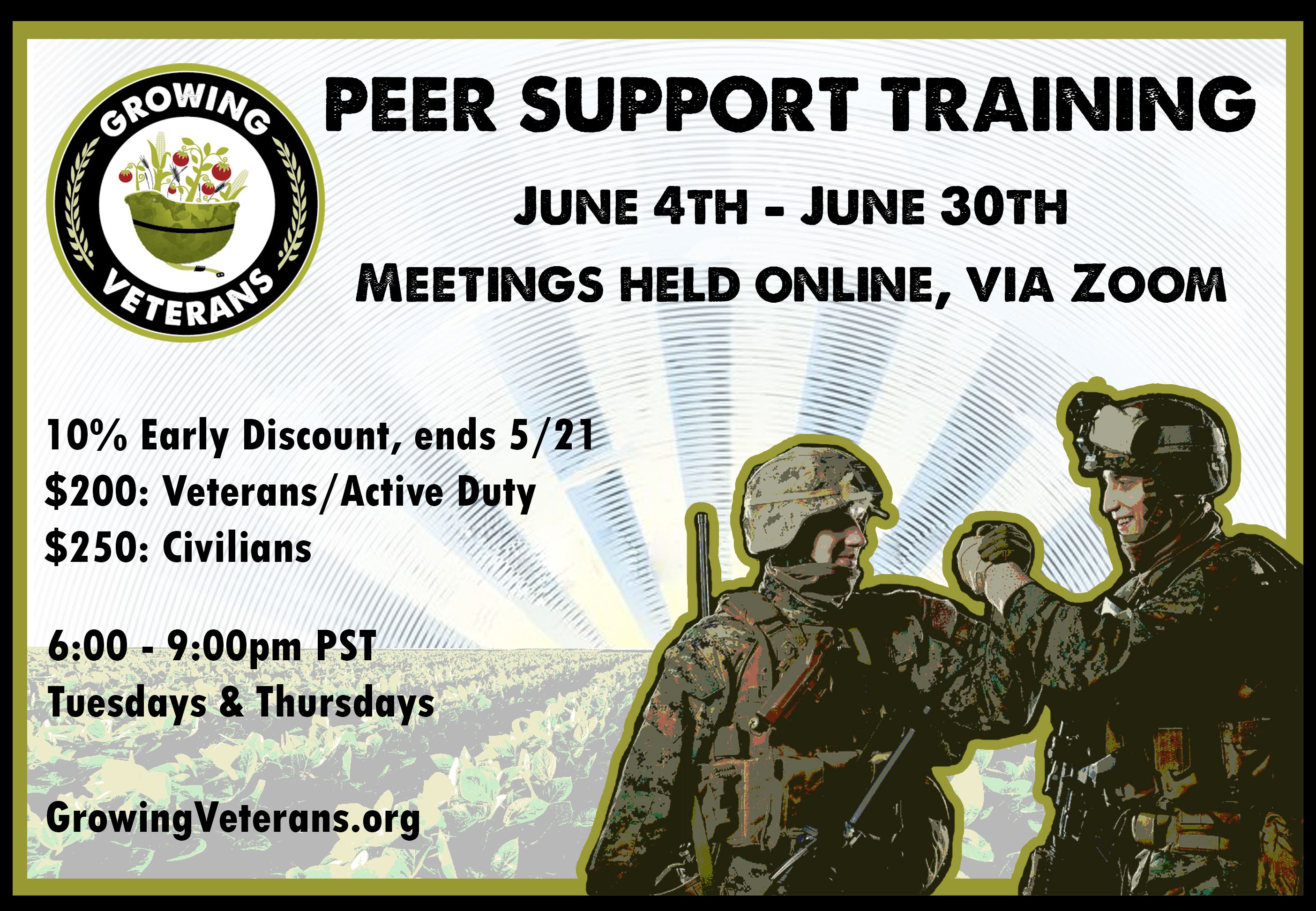 Join us for 8 online sessions of our Peer Support Training. Our accredited and research backed training is going virtual, so that we may reach you all in your homes. Sessions will be held from 6:00pm - 9:00pm PST with a break each session.
What is Peer Support?
When people who have been through a similar life experience provide knowledge, experience, emotional, social, and/or practical help to each other. This course teaches you the skills to be a Peer Supporter.
What skills will I learn?
Active Listening: how to be present with another's story
Validation: how to exercise empathy
Asking Questions: how to display sincere curiosity
Starting June 4th and going until June 30th, this class is open to veterans, civilians, and active duty -- everyone is welcome and has something to both share and learn. The training will be facilitated by a group of star leaders who have many years experience in delivering powerful, transformative work like this.
$200 for veterans/active duty
$250 for civilians
Early Bird discount of 10% until May 20th!