Volunteer Drop In Day @ Growing Veterans Lynden Farm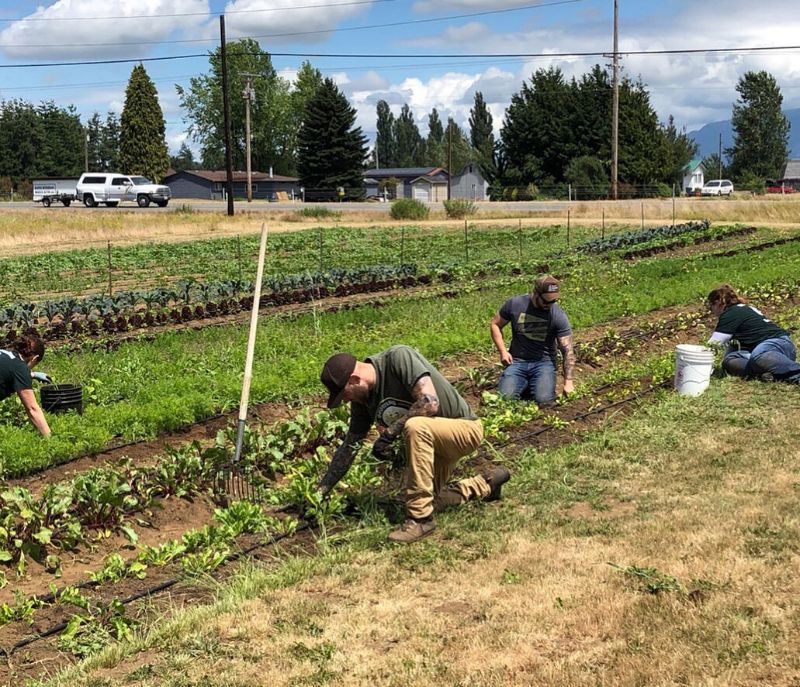 Join us every Monday, Wednesday and Friday for our weekly drop in volunteer days! Farm tasks vary depending on the time of the year.
Please try to arrive at 10:30am so we can start our volunteer tasks together. There will be group lunch at 12:00pm.
Please fill out our Volunteer Waiver Form before coming to the farm, https://growingveterans.org/how-to-help/volunteer.html, thank you!
Bring your own lunch, water, appropriate shoes and clothes. Sunscreen and/or hat recommended in the summer. Closed toes shoes are usually the best option, as well.
For more information or details on tasks and timelines, contact our Farm Manager, Sean Dalgarn. All volunteer days are out of our Lynden
Farm location at 6458 Martin Place, Lynden WA 98264. You cannot turn left going N on Guide Meridian, so turn left on Hemmi Road, Right on Old Guide, Right on King Tut Rd, and Right on Martin Place. We are located in the big blue barn with a large, red KEEP GROWING mural and two red poppie flowers facing the highway. Hope to see you there!