Fire in the Hole Hot Sauce - ON FARM P/U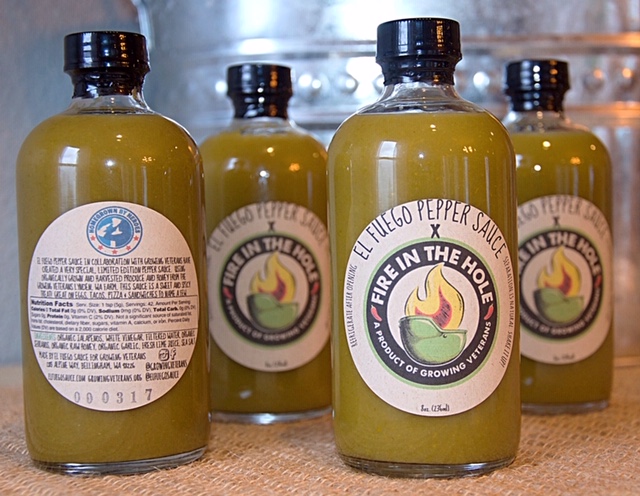 **Available for purchase from our farm only**

Fire in the Hole is a medium hot pepper sauce, made with Growing Veterans certified organic garlic, peppers and our raw honey, made by bees and plundered by veterans. Just the right balance of flavor, heat and sweet. Shelf stable, refrigerate after opening.